Besides the educational achievements and cultural values which are aimed at, the spiritual formation of the children is of paramount importance in a De La Salle School. Hence, we find in the history of St. Stephen's, special attention paid to the presence of God, daily prayers and the reception of the Sacraments, usually in 2nd class for Communion and 6th class for Confirmation.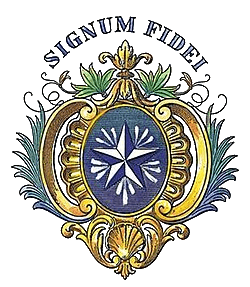 In St. Stephen's De La Salle, the pupils have been very successful over the years at the Annual Diocesan examinations, conducted each year by the Inspector of Religious Knowledge, retaining the mark 'Excellent'. At a Confirmation ceremony at Ballybricken Church in May 1915, Bishop Sheehan said, "All children were pretty fair but none could come near the St. Stephen's. boys. These boys not only knew their Christian doctrine, but they have a ready knowledge of it and are full of sense."

In 2nd Class, the religious ceremonies for the boys include:
   * Enrolment Ceremony for First Holy Communion
   * Sacrament of Penance (First Confession)
   * First Holy Communion
In 6th Class, the religious ceremonies for the boys include:
   * Commitment Ceremony
   * Service of Light    
   * Sacrament of Confirmation
Daily prayer and religious lessons also form part of the ethos of our school. In addition, each class celebrates a class mass and confession during the school year, as well as the yearly celebrations we have at Christmas, when we have our annual Carol Service to celebrate the birth of our Lord Jesus, and in mid-May, when we celebrate the feast day of our Founder, Saint John Baptist De La Salle, with a very special ceremony, filled with wonderful prayer and joyous hymns, in the Cathedral of the Most Holy Trinity.